Insurance designed for Colorado Bar Association members
Lockton Affinity has partnered with CNA to create an insurance program designed specifically for Colorado Bar Association members. By providing this important insurance coverage for attorneys like you, our goal is to enable you to pursue your professional practice, knowing the insurance products and solutions presented by Lockton Affinity and CNA are right for your firm.
Professional Liability Insurance for Colorado Bar Association members
Lawyers are faced with numerous risk exposures, and Professional Liability Insurance should be an essential component of every Colorado firm.
This policy provides coverage for the cost of legal fees, judgments or settlements resulting from covered claims and litigation brought against you for an act or omission in the performance of your legal service. The Lockton Affinity and CNA Professional Liability program is designed for CBA members to ensure you receive the appropriate coverage.
Members Benefits
When you partner with Lockton Affinity and CNA, you receive more than insurance.
BROAD COVERAGE
CNA has a broad underwriting appetite and issues Professional Liability coverage to attorneys engaged in a wide variety of practice areas.
RISK CONTROL RESOURCES
CNA presents an industry-leading risk control program available to insured lawyers. It offers in-person risk control seminars, webinars or on-demand programs, as well as articles and other risk management resources to help policyholders prevent claims.
RISK MANAGEMENT CREDIT
Earn up to a 7.5% premium credit for your completion of CNA's risk control programs. These programs also qualify for continuing legal education credit in Colorado.
RISK CONTROL HOTLINE
Contact the CNA risk control hotline for guidance on difficult ethics, administrative or law practice management issues.
EXTENDED REPORTING PERIODS
Extended reporting period options to suit your needs and help protect your legacy are available for qualifying firms.
EXPERTISE
Our experienced representatives are knowledgeable about Professional Liability Insurance for CBA members. We will provide guidance throughout the process and ensure you receive the coverage you need.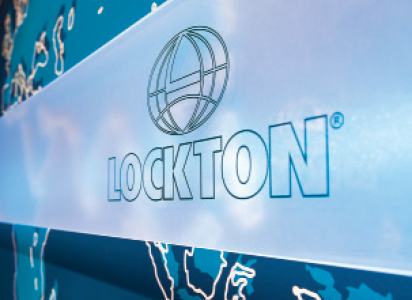 About Lockton Affinity
Lockton Affinity is part of Lockton Companies, the world's largest privately-held, independent insurance broker, and one of the most respected firms in the industry.
Lockton Affinity has been providing best-in-class insurance for professionals like you for more than 30 years, and our reputation in the industry is unparalleled. In fact, we custom tailor, implement and manage insurance solutions to provide a best-in-class insurance experience.
By partnering with CNA, we ensure you receive the most complete coverage at the right cost.
We will get you covered quickly and easily, so you can get back to your work.

We have a knowledgeable service team focused on insuring CBA members. Whether you have a complex situation or a simple question, a real person is available to support you.

About CNA
CNA has been in the Lawyer Professional Liability (LPL) business for more than 60 years, and remains an undisputed market leader in the number of attorneys insured. With CNA's vast experience in the LPL sector, Lockton Affinity is proud to work together to offer Professional Liability Insurance for Colorado Bar Association members.
CNA is one of the largest U.S. commercial property and casualty insurance companies. CNA provides a broad range of standard and specialized property and casualty insurance products and services for businesses and professionals in the U.S., Canada, Europe and Asia. CNA is backed by 120 years of experience and more than $45 billion of assets. For more information about CNA, visit CNA.com.
CNA's products and services are sold by highly regarded independent agents and brokers, like Lockton Affinity.
CONTACT US
If you have any questions about Lockton Affinity's Insurance Program for Colorado Bar Association members, please call one of our knowledgeable Associates today or fill out our contact form.
(844) 863-5948
Phones are answered Monday – Friday, 6 AM to 4:30 PM (MST).